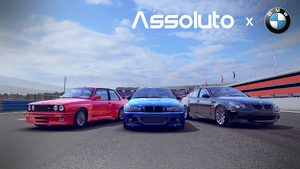 A pretty late blog post, but better late than never. Finally we got the three BMW cars we have been waiting for!
BMW M3 E30

With no doubt the most iconic M3 ever.

BMW M3 E46

The 2000 beast you know from drift videos.

BMW M5 E60

Controversial looks, but after all the world's first sedan with a V10.
Ad blocker interference detected!
Wikia is a free-to-use site that makes money from advertising. We have a modified experience for viewers using ad blockers

Wikia is not accessible if you've made further modifications. Remove the custom ad blocker rule(s) and the page will load as expected.